--> check out our tourdates
facebook.com/ramon.vienna
8th of Nov 12

just released a fresh version of "fantasy"
check it out!
9th of July 12

Orbiter became Album of the week @ life Radio!
check it out!
16th of April 12
New video online!
check it out!
22nd of February 12
We finished our third album!!
It's called "orbiter" and will be @ stores end of april.
stay tuned for further details!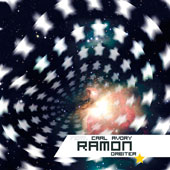 5th of September 11
New video online!
check it out!
4th of September 11
Unfortunately we had to cancel our show today in "Augarten" - vienna for several reasons...
Stay tuned - more shows to come!
1st of June 11
check out the pictures from the superfly party at "ottakringer brauerei" on
myspace
4th of April 11
Thank you all for the support @ cafe drechsler
check out the pics on
myspace
6th of june 10
we added some new material to our media section...
16th of october 09
our album "touring" is being powerplayed on "en lefko", one of athens biggest radio station this month...
10th of october 09
ramon is invited to
superfly 98,3
on wednesday 14.oct
we will talk about our new album and listen to some tracks... on air at 19:40
don't miss it!
11th of september 09
ramon on air today in
Forchers Friday Music Club
on Ö3
"...ebenfalls knapp vor dem sprung zu einer internationalen karriere, das wiener groove kollektiv ramon, das demnächst sein zweites album herausbringen wird. der opener der CD lässt einiges erwarten..."
playlist
9th of september 09
new video of the groovecocktail festival 2009 is online in the media section!
24th of august 09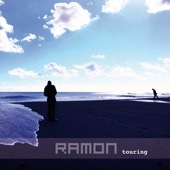 listen, rate or download our new album "touring" on
itunes
!
17th of august 09
ramon opened their facebook
fansite
- join it!
1st of june 09
just got the master tracks of our new album "
touring
" and it sounds great! available soon...
24th of february 09
ramon is booked for a
tour through australia
featuring louie austen. Starting on march 28th we'll be touring for 3 weeks through the continent...
2nd of february 09
we spend some time on a beautiful greek island to finish our new album! be prepared...
12th of september 08
we started to work on our second album...
5th of november 07
"eastern grey lounge" | london
2:00 pm with Louie Austen!
playing a showcase to get more gigs in the u.k.
2nd of April 06
Salzberg | Vienna
10:00 pm: Big release party. Be there or be square.
31st of March 06
We just finished our first album called "salzberg". Support us and
buy it
for only € 12.99